#
0
0ne fine day
1 Is One
3, 2, 1, Go! (I Like to Read) (I Like to Read Books)
3 Little Firefighters (MathStart 1)
7 x 9 = Trouble!
10 Easter Egg Hunters: A Holiday Counting Book
10 Little Rubber Ducks
20 Fun Facts about Penguins (Fun Fact File)
20 Hungry Piggies: A Number Book (Millbrook Picture Books)
39 Clues: Doublecross Book 1: Mission Titanic, The
97 Ways To Train A Dragon (Turtleback School & Library Binding Edition) (Dragon Slayers' Academy (Pb))
100 Monsters in My School (Penguin Young Readers, L3)
100th Day of School (Hello Reader!, Level 2), The
100-Year-Old Secret (Sherlock Files), The
365 Penguins
500 Hats of Bartholomew Cubbins (Classic Seuss), The
500 Things You Should Know about Animals
999 Tadpoles
20,000 Baseball Cards Under the Sea (Step-Into-Reading, Step 4)
A
A
A. Lincoln And Me
Aaaarrgghh! Spider!
Aaron Has a Lazy Day (Step into Reading)
Aaron is a Good Sport (Step into Reading)
Aaron's Hair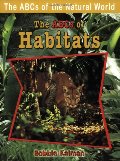 Abcs of Habitats (Abcs of the Natural World), The
Abe Lincoln: The Boy Who Loved Books
Abe Lincoln's Hat (Turtleback School & Library Binding Edition) (Step Into Reading: A Step 2 Book)
Abel's Island
Abel's Island (Newbery Award & Honor Books)
Abernathy Boys, The
Abigail Adams: Girl of Colonial Days (Childhood of Famous Americans)
About a Bear
About Average
About Dogs (We Both Read - Level K-1 (Quality))
About Insects: A Guide for Children
About Pets (We Both Read)